♦ Concha Alborg, Ph.D — President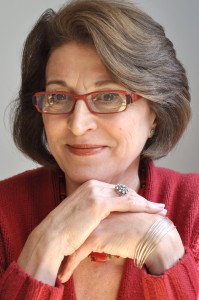 Concha Alborg was born in Spain and went to school in Madrid until she moved with her parents, under the auspices of the Fulbright Program, to the United States, where she stayed. She has an undergraduate degree from Georgia State University, a Masters from Emory University and a Ph. D. from Temple University, all in Spanish Literature. In addition to numerous academic publications, she has been actively writing fiction for the last twenty years and has published two collections of short stories and a novel, American in Translation. She has recently retired from Saint Joseph´s University, where she taught  Spanish literature and film for twenty-eight years. She lives in Philadelphia and has two grown daughters and three grandchildren.
♦ Harry Perales — Vice President

Harry Perales joined Campbell in December 2001 as a Senior Procurement Manager. He currently leads the development and management of the Supplier Diversity program in Global Procurement as well as managing a limited number of indirect commodities. Prior to joining Campbell, he was an Account Manager with both American Express and Rosenbluth International, primarily responsible for managing the Campbell corporate travel and credit card program.  He also worked as an MIS manager at IU International. Harry is an active member of the National Minority Supplier Diversity Council (NMSDC) and is currently on the steering committee of the NMSDC Food & Beverage Industry Group.
Education: Bachelor of Business Administration in Marketing from Temple University. He lives in Philadelphia, Pa.
♦ Karolyn Mena — Treasurer
A business professional for over ten years, Karolyn Mena received her Master's Degree in Business Administration from La Salle University.
She currently serves as the President of the board of Directors at Laboratory Charter School of Communication and Languages. In 2010, she became Associate Supervisory Officer for MassMutual Financial Group. She spent eight years working for Merrill Lynch—three managing the organization's finances, payroll, and employee benefits, and five working with increasing levels of responsibility in investments and management of client portfolios.
♦ Jennifer G. Slobotkin – Secretary

Jennifer is an account supervisor at Brownstein Group where she manages daily operations of her accounts including media relations, community programming, event planning and overall account management. Her work includes producing a full range of written materials including key messages, press releases, website content, by-lined articles, client correspondence and reports.
Prior to joining Brownstein, Jennifer worked at Tierney for five years where she handled the McDonald's and Ronald McDonald House Charities account. She was responsible for strategic planning, crisis communications and managed day-to-day client relations. She is most proud of executing the 3rd annual Ronald McDonald House Charities "Change the Luck of a Child" Phone Bank, which raised more than $1,000,000 for the charity in 2012.
Before Tierney, Jennifer acted as the Marketing Coordinator at spg³ Architects here in Philadelphia. She also worked for five years as the Assistant News Director and NY Bureau Reporter for People Magazine in New York City, where she lived before moving to the City of Brotherly Love.
A graduate of Boston University, Jennifer majored in journalism and served as the College of Communication's Magazine Editor. She is fluent in Spanish and was a semi-finalist in the NBC Today Show's "Anchor for the Day" competition! She is also a member of the Theatre Alliance of Greater Philadelphia, so be sure to look out for her on the Philly stage.
♦Evelyn Gutierrez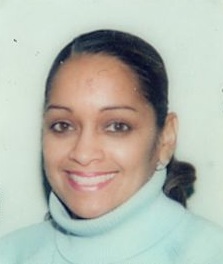 A Philadelphia native, Evelyn Gutierrez has extensive experience in community planning, organizing, networking and youth development. She is currently a Neighborhood Development Officer II, with the Community Engagement Unit for the Mayor's Office of Community Services. Ms. Gutierrez has many years experience working in and for organizations including, The Boys and Girls Club and Philadelphia Safe and Sound.  Ms. Gutierrez comes from a family of Puerto Rican musicians and activists, and is actively involved in the local Puerto Rican music scene.  She is one of the seven surviving siblings of Don Dario "Anibal" Gutierrez, a long standing member of Raices' coalition of artists performing at the weekly Sunday afternoon Descargas/Jam Sessions.
♦ Lorena E. Ahumada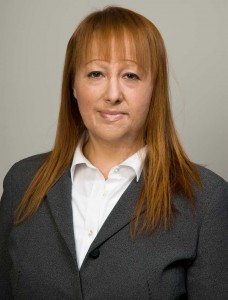 Lorena E. Ahumada is an Associate in the Philadelphia law firm, Kleinbard Bell & Brecker LLP.  She concentrates her practice in the areas of complex commercial litigation, employment litigation and counseling, and insurance coverage law.  Lorena has been honored by Law & Politics Magazine and Philadelphia Magazine as a "Pennsylvania Rising Star Super Lawyer" in the area of business litigation.  Lorena served as the 2011 President of the Hispanic Bar Association of Pennsylvania and as a Regional Deputy of the Hispanic National Bar Association.  Lorena received her law degree in 2003 from The George Washington University Law School and a Bachelor of Arts degree from the University of New Hampshire.  Lorena was born in Limache, Chile and moved to the United States with her family in 1979.  She fondly recalls watching her parents, as part of a folkloric dance group, perform the Cueca at festivals and events in the Boston area, where her family first settled in the United States.
♦ Abigail Horn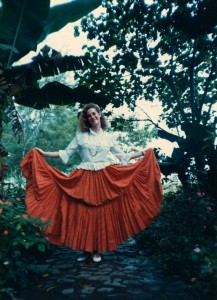 Abigail Horn (Abby) was born and raised in Philadelphia. While studying Spanish in high school, she applied to a summer exchange program, fully expecting to go to Spain. Instead, she was sent to Panama and there began her fascination with all things Latin American. At Yale University, she was a Latin American Studies major and spent a semester in Argentina. Following college, she received a Fulbright Scholarship to study the participation of youth in politics in post-Pinochet era Chile. After earning a master's degree from Columbia University, Abby worked for the United States Agency for International Development and travelled throughout the continent. In 2001, Abby turned her focus to local, urban issues and sadly lost her ties to Latin America. She is hoping to regain the flame through work with Raices. She is married with two daughters and works for The Pew Charitable Trusts.
♦ Sister Jeanne McGowan, SSJ
Sister Jeanne McGowan entered the Sisters of Saint Joseph in 1975.  She received a Masters Degree in Elementary Education with a specialization in administration from Boston College and a Bachelors in Education from Chestnut Hill College in Philadelphia, PA.  She is in her ninth year as President of La Salle Academy.  La Salle Academy is an independent Catholic grade school that opened in September of 2003 and is owned by the Board of Trustees and endorsed by the Brothers of the Christian Schools and the Sisters of Saint Joseph.  In the tradition of these communities, we are committed to education for children in grades 3 to 8 who face significant social, cultural and academic forms of deprivation, whose parents/guardians desire, but cannot afford a Catholic education for their children.  Her basic belief is that education is the only tool to break the cycle of poverty.
♦ Joe Staszak
Joe Staszak has eleven years of leadership in social entrepreneurship and recruitment with City Year, an education-focused nonprofit that unites young leaders for a year of full-time service in under-resourced schools. Joe served as one of those young leaders in his neighborhood in North Philly, and grew within the organization to lead as the recruitment and marketing director. Since joining the recruitment team, Joe has spearheaded the recruitment efforts in the Philadelphia tri-state area to meet City Year's corps growth. He has also contributed to City Year nationally and internationally recruiting for other sites across the country, participating in the development of City Year branches in Miami and Denver, and serving as a project lead for an international service project in Mexico City, Mexico. Joe serves with Raices because he believes a holistic education that includes the arts makes an immeasureable impact in the community. Joe earned his Bachelor of Science in Business Administration from Eastern University.