Mary Rivera- Executive Director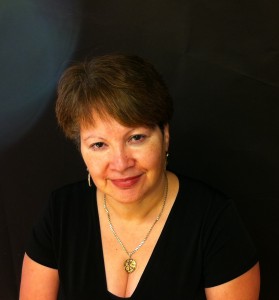 Mary Rivera, MSW, a non-profit and social service veteran with more than 25-years of experience working in culturally diverse urban communities in Philadelphia, Pa.; Camden & Trenton, N.J.; New York, N.Y.; and Boston, Mass., will become Raíces' third executive director, after assuming her responsibilities from Pérez and Board of Directors President, Concha Alborg, Ph.D .
Rivera has roots in Philadelphia's Latino community that stretch back nearly two-decades from her time as Program Director of Children and Family Services with the Council of Spanish Speaking Organizations, Inc. (Concilio). She was the Director of the 21st Century Community Learning Centers Program for the LEAP Academy University Charter School in Camden, N.J. and she has also been the Division Director of Community Building for Catholic Charities. To Raíces, Rivera brings experience in fund development, management of multi-million dollar budgets, and extensive experience expanding resources for non-profit resources and educational support programs.
Rivera, whose appointment follows a 6-month search, says that she looks forward to engaging with loyal constituents and developing a plan that will allow Raices' mission to expand collectively. "It takes a community to raise a child and I believe wholeheartedly that we can take this mission across even further," says Rivera.
Erika Guadalupe Nuñez - Program and Marketing Manager
A longtime artist and community organizer, Erika Guadalupe Nuñez brings her experiences as a printmaker and graphic artist to her work here at Raices.  She received a grant last year to work with Fleisher Art Memorial on a biannual art exhibition and fundraiser, curating over 600 works while developing and distributing all related promotional materials.  She has also spent the last two years working as a volunteer community organizer for several grassroots organizations devoted to issues of discrimination in immigration policies. She will complete her Bachelor's Degree in Fine Arts at Bryn Mawr College this year, where she has served the admissions office as its lead recruiting intern.

Aida Cruz – Office Manager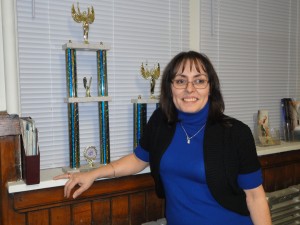 Aida has been a part of Raices since it first acquired office space in The Golden Block/Centro de Oro corridor in 2000. The daughter of Puerto Rican immigrants, she has spent almost her entire life preserving and supporting Puerto Rican culture. In addition to her work with Raices, she has been a Bilingual Classroom Assistant with the School District of Philadelphia for 25 years, and sings and plays guitar with her husband, Johnny Cruz, as a member of Raices Boricuas, a traditional Puerto Rican band. Johnny and Aida hold a descarga (jamming session) in the Talentos Studio of Raices every Sunday afternoon from 2-5pm which is free and open to the public.