Volunteer now for our 25th anniversary events in 2016! Contact Michael Esposito or Yolanda Alcorta at info@raicesculturales.org or 267-303-0642 (phone/text)
Necesitamos voluntarios para nuestros eventos en el 2016 celebrando los 25 años de Raices! Pueden contactar a Michael Esposito o Yolanda Alcorta al info@raicesculturales.org o 267-303-0642 (celular/textos)
Follow us on our Facebook pages Raices Culturales Latinoamericanas and Folklorelatino  / Síganos en nuestras páginas Facebook Raices Culturales Latinoamericanas y Folklorelatino
**Español abajo**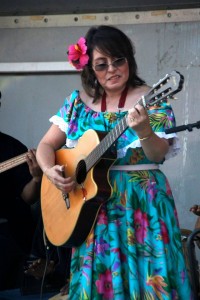 Raíces is back! Raíces is beginning a new and exciting chapter in its history. Since 1991 Raíces Culturales Latinoamericanas, Inc. has fulfilled its mission to support, promote, and increase public awareness of the richness, beauty, and diversity of Latin American cultures and their roots through performing and visual arts, and dynamic educational programs. In the very near future, the current Board of Directors will transition the financial operations of Raíces Culturales Latinoamericanas Inc. to a new Board of Directors, comprised of co-founders Michael Esposito and Yolanda Alcorta, and new Board member Tania Guerrero. While this is taking place, Michael, Yolanda and Tania are managing programs and are expanding their scope to include the area between Washington, DC and Philadelphia, and linking Latin and Caribbean cultural practitioners worldwide. Raíces will also manage the Caribfolk and Latinfolk Yahoo groups, and the Facebook page "Folklorelatino". You can contact Michael Esposito or Yolanda Alcorta at info@raicesculturales.org or via phone at 215-425-1390.
Raíces ha regresado! 
Raíces ha comenzado una nueva y emocionante etapa en su historia. Desde el 1991, Raíces Culturales Latinoamericanas,Inc. ha realizado su misión de apoyar, promocionar e incrementar la presencia, la riqueza, la belleza y la diversidad de las culturas latinoamericanas y sus raíces a través de actuaciones, las artes visuales y los programas educacionales. La Junta Directiva muy pronto hará una transición de las operaciones financieras de Raíces Culturales Latinoamericanas a una nueva Junta Directiva compuesta de co-fundadores Michael Esposito y Yolanda Alcorta, y Tania Guerrero, un nuevo miembro de la Junta. Mientras esto ocurre, Michael, Yolanda y Tania están manejando los programas de Raíces, expandiendo su alcance a toda el área entre Washington, DC y Filadelfia, y conectando a la gente que promueve la cultura latinoamericana y caribeña a través de todo el mundo. Raíces también manejará las páginas de Yahoo "Caribfolk" y "Latinfolk".  Pueden contactar a Michael o Yolanda a la dirección de info@raicesculturales.org o al 215-425-1390.