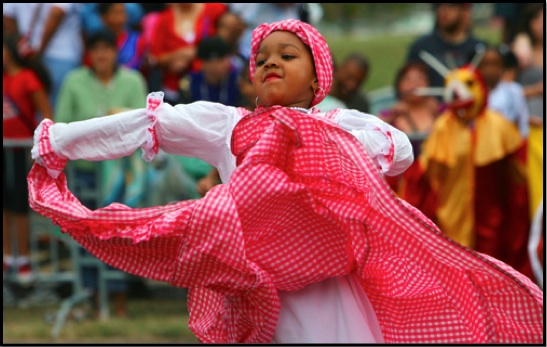 RAICES CULTURALES LATINOAMERICANAS
♦♦♦♦

Latin American Cultural Roots


♦ Raíces provides cross-cultural lectures, music and dance performances and tailored cultural arts educational programs for school assemblies and workshops.
♦ Talentos Dance Studio, our community arts center, is the focal point for cross-cultural interaction. Join us at Talentos for classes. Call our office for more information on what classes are currently being offered.
♦ Come every Sunday afternoon from 2-5 pm to jam with Raíces at Descarga, or come to signature Tertulia. There are many ways to be part of our vibrant community!
♦ Visit us on Facebook, YouTube, Flickr and Twitter to stay current with all of our exciting opportunities to connect and deepen your cultural roots.
 Raices Culturales Latinoamericanas, Inc. is a nonprofit tax-exempt organization under Section 501(c)(3) of the Internal Revenue Service Code.
---
WHAT'S NEW @ RAÍCES
WHEN/CUANDO: Friday July 11th, 2014, 5:30 pm- 8 pm
WHERE/LUGAR: "Crane Old School White Space" 1417 N. 2nd Street, Philadelphia PA (between Master and Jefferson, entre Master y Jefferson)
ADMISSION/ADMISION: $10 General Admission/Admisión General, $5 Students/Estudiantes

Raices Featured on MindTV